LCD Display

Customization Solution

Partner
We are not only a China Small Color TFT LCD Screen Display Manufacturer (0.96inch to 13.3inch) but also an OLED Display sourcing company.
The LCD Panel Industry is always in change, many displays were out of production due to the materials shortage, we are willing to help our customers to find alternative suppliers to maintain the stability of their projects. We have established a good partnership with some Brand OLED Manufacturers, and we hope to be your long-term TFT LCD Display/OLED Screen Partner.
Hundreds, Thousands, and Small batches are no problem. Not only Color OLED But also Mono OLED, and Passive OLED are welcome, we will try our best to serve you.
It is not easy to introduce all aspects of a custom Driver board, so we have prepared a lot of information on this page for you to delve into. To make sure you can find the right information you want quickly, we have prepared this content directory that will jump to the corresponding location when you click on it.
We support customization when customers could not find the displays on our website. Over 80% of our products are customized versions. Customized products can help customers increase the added value of products and improve product competitiveness.
Capacitive Touchscreen Customization
A touchscreen or touch screen is the assembly of both an input ('touch panel') and output ('display') device. The touch panel is normally layered on the top of an electronic visual display of an information processing system. The display is often an LCD & AMOLED or OLED display while the system is usually a laptop, tablet, or smartphone.
Different size: 0.96inch to 15.6inch;
Touch Panel Function: Waterproof touch, Single and Multiple Touch, Multiple Interface;
Surface Treatment: Anti-Glare, Anti-Reflective, Anti-Finger Shape;
Cover Glass Surface Treatment: Support different shapes, holes, and different colors of the screen printing of LOGO. Corning( Gorilla Glass) is available, thickness –  0.55mm,0.7mm. 1.0mm, 1.1mm, 1.8mm, 2.0mm, 3.0mm;
FPC- Different Shapes and lengths;
Touch Driver IC: FT****, GT***, depends on the project;
Interface Support: I2C, USB, HDMI…
 Bonding- Frame bonding or OCA(Optical Bonding)…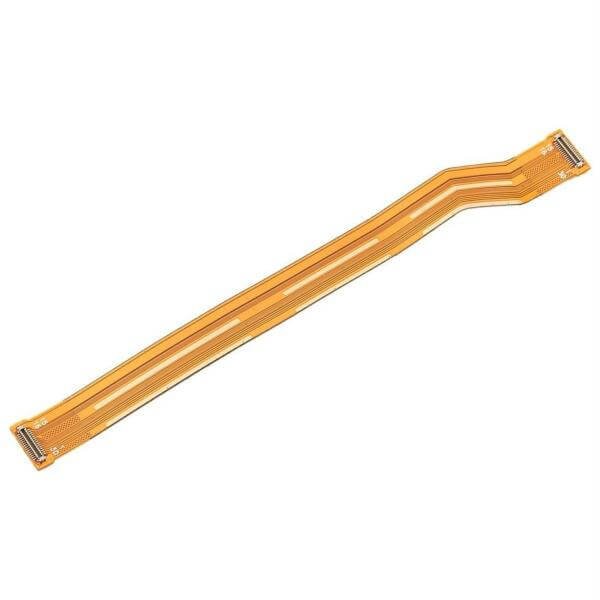 Flexible Printed Circuit (FPC) Customization is the most common and easy change part of the TFT LCD Display. Here are the details that you need to know:
Different Interface-SPI 3/4Wire, Quad-QSPI,  MCU 16/18/24Bit, RGB 16/18/24Bit, MIPI DSI, LVDS, EDP, HDMI, I2C, USB…
The shape of the FPC (Easy for placing/connecting to your board…)
Pin Definition (It would be better to provide a draft…)
Connector Mode (Plug-in, Soldering, Board to the board….)
Length of the PFC ( How long will you need….)
Pitch ( 0.3mm, 0.35mm, 0.5mm)
Pin Number (10pin, 12pin, 20pin,30pin…)
EMI Films (Electro-Magnetic Interference)
Screen printing– Logo, Text, Pictures…
Generally, we will need our customers to provide detailed information about FPC customization. It will be better to provide a drawing for evaluation. Lead time is 7 to 15 working days/ 3 weeks. And we will provide 2pcs of free samples for the test. The full datasheet will be provided after samples are verified.
A backlight is a form of illumination used in liquid crystal displays (LCDs). As LCDs do not produce light by themselves—unlike, for example, cathode ray tube (CRT) displays—they need illumination (ambient light or a special light source) to produce a visible image. 
Dimension of the backlight including Length, Width, and Thickness. Because the thickness will affect the LED and LED panels.
LED Color- It depends on the application of customers' Standard colors are white, red, blue…
Brightness- It will affect the number of the LED for the backlight, the higher brightness, the more LEDs, and the power consumption will be higher.
Backlight Connection Mode-FPC connector, PCB Connector, Socket Connector…our displays are FPC connector
Lead time is 20 to 30 working days. The full datasheet will be provided after the samples are verified.
AMOLED (active-matrix organic light-emitting diode) is a type of OLED display device technology. OLED describes a specific type of thin-film-display technology in which organic compounds form the electroluminescent material, and active matrix refers to the technology behind the addressing of pixels. Since our AMOLED displays are outsourced from the original manufacturer, here are details you should pay attention to:
Brand: AUO, BOE, SONY, LG…
Different Size: 0.39inch to 5.5inch;
Shape: Round/Circle and Square, Rectangle;
FPC can be customized, MOQ 5Kpcs;
Touchscreen: Incell, Oncell(Mostly used);
Cover glass: Can be customized, Gorilla(Corning) glass is welcome;
For AMOLED customization, most customers choose Touchscreen&Cover glass change. Lead time is 3 weeks. Drawing will be sent to you in 3 working days.
A PMOLED display uses a simple control scheme in which you control each row (or line) in the display sequentially (one at a time). PMOLED electronics do not contain a storage capacitor and so the pixels in each line are actually off most of the time. To compensate for this you need to use more voltage to make them brighter. If you have 10 lines, for example, you have to make the one line that is 10 times as bright (the real number is less than 10, but that's a general idea)
Wanna dig deeper in TFT-LCD Customization?
There are more than 100 items in this catalog, you can leave us your email here and our experienced engineer will contact with you within 24 hours.
This is what we do when it comes to customization solutions.
What We Need Before start Customization
If standard LCD displays/OLED displays are not suitable for your project, we will help you customize them according to your requirement.
FPC: Pin/Interface/Length can be customized;
Backlight: Brightness/ LED/Connection method(Serial/ Parallel) 1000cd/m2 is available, MOQ request;
Touchscreen: Resistive & Capacitive Touch Panel, MOQ 500pcs- 1Kpcs;
Cover Glass: 2.5D& 3D cover glass effects are no problem. Gorilla/Corning glass is welcome, MOQ 3Kpcs;
Driver Board: Type-C/ HDMI/ Dual HDMI/ Mainboard;
ATM car dashboard solution;
Smart Knob: 0.85/1.28/1.39/1.6/2.1/2.4inch
Please provide specific details, we will send you the final drawing in 3 working days.
FPC: Tooling charge is 300-500USD, it depends on the project; 100% Payment T/T in advance, 2-3pcs free samples will be provided.
Backlight: Depends on the change of the backlight, if only add LEDs or Brightening film, Connection mode change, the tooling charge is 600-800USD; If the whole backlight is customized, the tooling charge is 3000USD or more.
Touchscreen: 500USD to 1000USD, it depends on the size/ touch control as well as the technology.
Cover Glass: Similar as a touchscreen, depends on the Cover glass/ Dimension and technology(2.5D/3D)
Driver Board: case by case;
ATM car dashboard solution: case by case;
Smart Knob: case by case
The tooling charge is just for reference, the final cost should be confirmed with your sales representative.
Drawing: We will update the final drawing in 3 working days after the payment is confirmed.(FPC& Backlight& Touchscreen). For the Driver board, ATM dashboard, and smart knob solution, it will take more time, about 7 working days.  
Design: When the drawing is signed back, we will start customization. Generally, LCD glass and it will not change, materials will be ready in 10 days; Backlight materials will be ready in 15 days, FPC 10 days; Touchscreen design will be 2-3 weeks. 
Manufacturing: From materials to the real product, the lead time is 3-4 weeks, it depends on whether the final product includes a touch panel or not.
Shipment: 
Freight collect: If customers have their own account(DHL/FEDEX/TNT/UPS), it will be faster;
DAP: We will help our customers find a suitable forwarder/ courier to arrange the shipment. Delivery time is about 5-7 working days, depending on the area.
When the sample has been received, please check the package and display appearance if there is any damage during transportation;
If the display is not working/improper working, please check with your sales engineer;
We will provide Touchscreen debugging documents in case the touchscreen does not work;
For any non-artificial damage, we will replace it for you within 7 days for free;
We support trial productions before mass production. If there are any questions during trial production, please ask your sales engineer for help.
With a wide range of high-quality display solutions designed to meet the specific needs of various markets around the globe, our company prides itself on providing expert advice and exceptional customer service from initial concept to final production, drawing on over 50 of industry experience and technical expertise in design and electrical engineering. And we are still developing new TFT-LCD Products to meet our customers requirement.
Our company specializes in providing high-quality industrial LCD displays that meet the demanding needs of various industries. We offer customization options to tailor our displays to our customer's specific needs, including size, resolution, connectivity, and specialized features. We also ensure long-term supply by working closely with our suppliers to maintain a reliable and consistent supply of components and investing in the latest manufacturing technologies. Our commitment to excellent customer service and support ensures that our customers receive expert guidance in choosing the best display for their application and after-sales support for complete satisfaction. With our focus on quality, reliability, and durability, we are confident that our industrial LCD displays can meet the needs of any industrial process.
We specialize in providing displays for a wide range of industries, including automobiles, motorcycles, e-bikes, construction, and agricultural machinery. With our professional consulting and quality management, we ensure that our displays meet the high standards of the automotive industry. Furthermore, our vast product and solution portfolio allows us to cater to almost any customer requirement.
Our customization options include everything from adjusting the display size and resolution to adding unique features such as touchscreens, anti-glare coatings, and more. We work closely with you throughout the customization process to ensure that the final product meets your exact specifications.
At our company, we pride ourselves on our commitment to quality, innovation, and customer satisfaction. Whether you're looking for a standard display or a customized solution, we have the expertise and experience to deliver exactly what you need.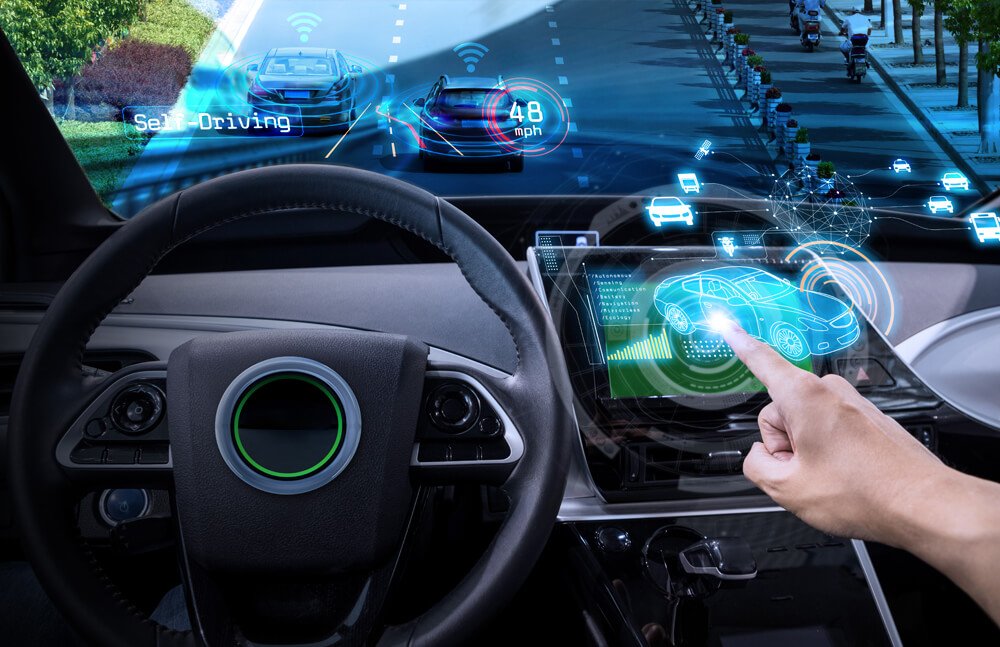 our company is dedicated to providing high-quality TFT LCD/OLED displays for the Internet of Things, and we are committed to helping our customers take advantage of the many benefits of this exciting and rapidly growing technology. Whether you are building a simple IoT device or a complex system, we have the expertise and experience to help you succeed.
We believe that the IoT is the future of technology, and we are committed to helping our customers take advantage of its many benefits. Our displays are designed to be both powerful and flexible, allowing our customers to build innovative and cutting-edge IoT applications.
We understand that every customer has different needs and requirements, which is why we offer a wide range of displays that can be customized to meet specific needs.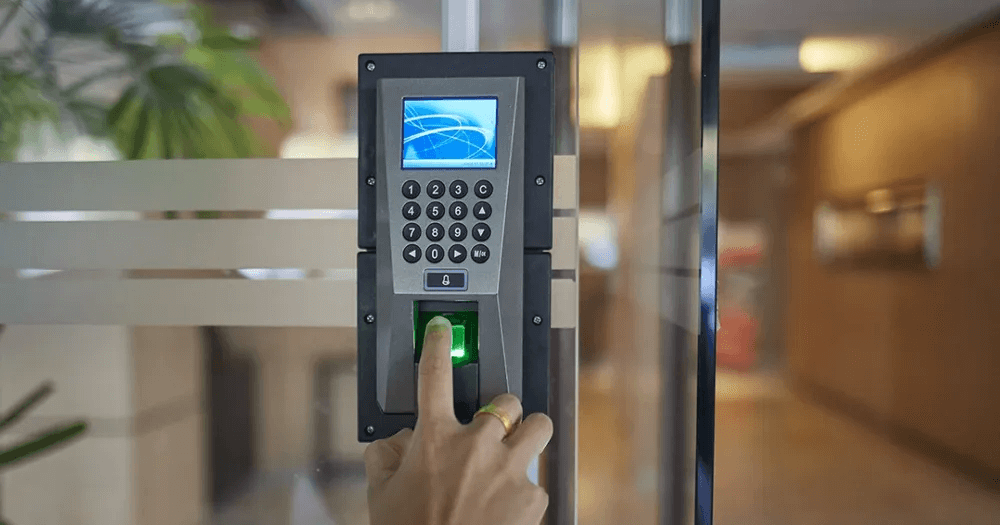 Our team of experts works tirelessly to create displays that meet the unique needs and requirements of our customers. We are providing cutting-edge TFT LCD/OLED display solutions for smart homes such as lighting control, temperature control, Thermostat, etc.
Our displays are equipped with the latest technology, allowing for easy and intuitive control of your smart home devices, such as lighting, temperature, and security systems. Not only square displays, round TFT LCD displays/OLED displays are available for you.
Our displays are not only functional but also stylish and sleek, complementing the modern aesthetic of any smart home. We pride ourselves on providing high-quality displays that are durable and long-lasting, ensuring that you get the most out of your investment.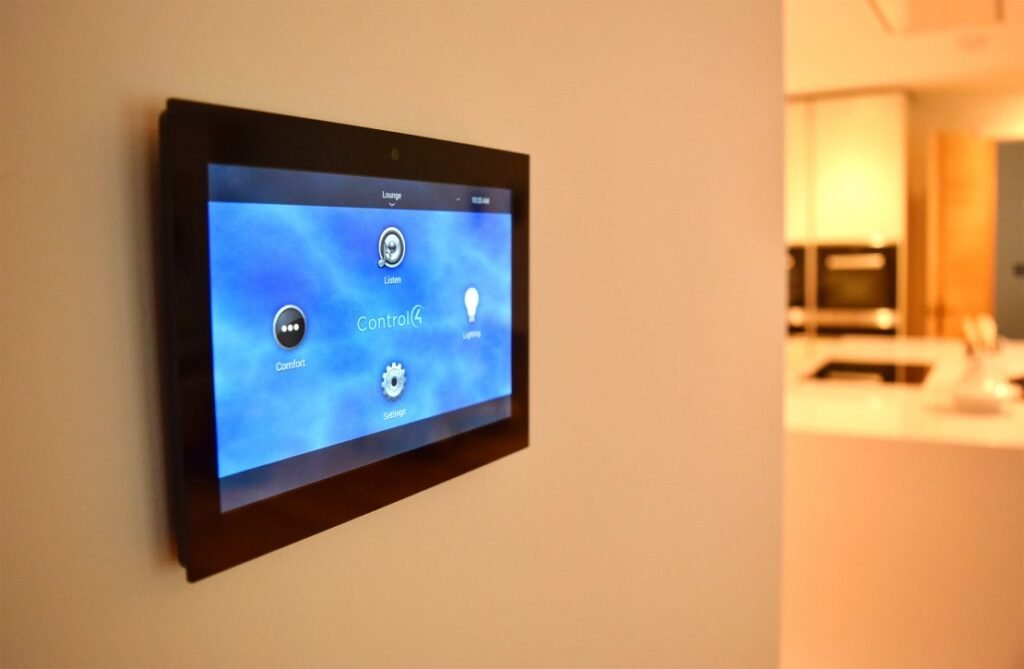 As a TFT LCD display provider, we offer standard products and customization solutions for handheld devices. Our standard products come in various sizes, resolutions, and aspect ratios to cater to different device requirements. We also provide customization solutions that include an interface, and backlight brightness. We also offer touch panel integration, cover glass customization, and other value-added services to ensure our customers' complete satisfaction.
Our customers can expect high-quality TFT LCD displays that are reliable, durable, and easy to integrate into their device designs. We use advanced technology and strict quality control measures to ensure that our products meet the highest standards and deliver optimal performance. Our experienced engineering team provides comprehensive technical support and guidance throughout the customization process to ensure that our customer's specific needs are met.
Wearable devices are becoming increasingly popular, and there are various types of displays available on the market, including round and square displays. Most customers prefer a touchscreen display for their wearable devices due to its ease of use and versatility.
Are looking for a responsive and durable touchscreen that is easy to use and navigate.  We can provide a high-quality touchscreen, not only normal cover glass but also Corning(Gorilla) glass. We offer a range of customization options, including round and square displays, which can give customers more choices and better meet their needs.
Most customers prefer round shape touchscreen, with the smallest cover glass and bezel, and 2D/3D glass technology to make the appearance looks good. 
Please note that the final cost depends on the customized service you require, we will provide the final drawing and specification for your checking. And customers need to sign back as confirmation, we will start customization accordingly. Although we have more than 80% of TFT-LCD/ OLED displays are customized versions, there are still some standard LCD Displays that customers love:
Our commitment to producing high-quality products is at the core of our brand values. We understand the importance of delivering a product that not only looks great but also meets the expectations of our customers in terms of quality and sustainability. Not only LCD displays, customization is available for all displays. Driver boards are also available if you have any interest.
At our core, customer satisfaction is our top priority, which is why we strive to create and provide top-notch TFT-LCD/OLED Displays that are tailored to your specific preferences and requirements.
With more than 7 years of experience, G&L is well-versed in this field. You can trust us with your needs and expectations.
We are certified; All materials are Rohs, Reach, and ISO approved.
With 100%"A" grade glass and original driver IC, our displays are durable.
2% defective rate of the standard TFT LCD display; greater than the industry.
All Samples are 100% inspected before shipment.
Customization is available; We can design it according to your requirement.
Top-notch customer service, delivered by skilled and prompt support personnel, assures customers of reliable technical assistance
Want to explore our displays? Let's discuss it!
The

FAQs

About G&L Electronics
To save you from worries, here are some facts you need to know about our TFT LCD Display:
If Samples are Available?
For standard TFT-LCD/OLED displays, we have samples in stock(no more than 20pcs). For customized samples, please contact to your sales engineer for the final status.
When can i expect my samples?
 For standard samples, Lead time is 3-5 working days. For customized samples, 3-4 weeks after drawing is signed back. 
How Can I Power up the Display?
It depends on both sides, we will provide initial code/driver ic datasheet and debugging documents for you. For quickly evaluation, we also provide free connectors and transfer/breakout boards, please confirm with your sales represatative.
How Long Is Your Warranty?
According to industry standard, our warranty is 12 months.(Non-artificial)
How Long The Display Will Be Produced?
It depends on the liquid crystal glass and driver IC. From the perspective of industry standards, both the glass and the driver IC can be used for 5 years. Once there is a change, we will notify you 6 months in advance and find a suitable solution to maintain the stability and continuity of the project.
Will You Accept Small batches? Hundreds?
No MOQ for samples is our principle. We are committed to providing customers, especially start-ups, with a low MOQ to reduce the burden and cost of customers in the early stage of project development. 2 times small batches trial production would be no problem, hundreds would be okay.
Do you have Certificates of your products?
All of our materials are RoHS and REACH Certificated.  
What is your Return Policy?
a. If the customer receives a damaged sample, please contact us directly. If there is stock, we will return it for free within 3 days after receiving the customer complaint;
b. Any non-human damage within the warranty period (12 months), we will produce and return for free within 2-3 weeks after receiving customer complaints and products returned by customers;
c. If it is man-made damage, we need to charge a certain fee to replenish the customer;
E-mail: nora@lcdscreenmfg.com
Address: Aoxia Village,  Shenzhen City, Guangdong Province, China 518000
Phone: 86 (0) 151 1240 0735